Welcome to My Premium Solutions
All Your Business Services in One Place.
A one stop shop for all your business vending, water, coffee and cleaning needs.
All In One Vending, Coffee, Water, and Cleaning Solutions
We are a one-stop-shop for all your organization. 
Micro Markets
Complete Micro Market Systems
Vending
Complete Vending Services
Water
Purified Water Solutions
Cleaning
Keep Your Office Clean
Why get multiple bills and have to call multiple companies?
Discover the Premium Solutions difference and how we make it simple for you to get all your business vending, water, coffee, and cleaning services in one place. No more having to call different companies for different things. Just call us and we will hande it all.
We are Your Partner for ALL Your Office Needs
In 1994 we started in the Office Coffee Service business providing to offices, hospitals, body shops, steel mills, convenient stores, etc. When the need for clean drinking water exploded and we saw that our coffee customers were buying from other sources we got in the water business so that our clients could have one vendor providing both of those services.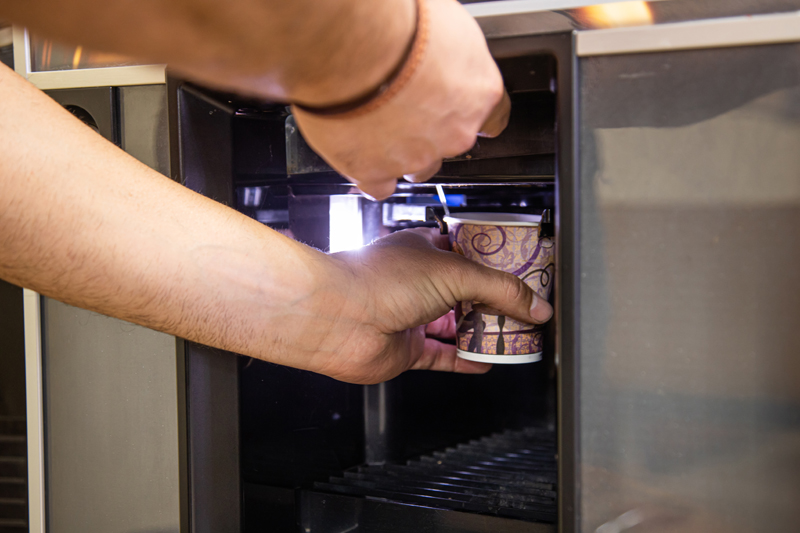 Treating every customer with exceptional care.
If you are looking for company that is big enough to provide you and your employees with state of the art equipment and excellent service of all name brands but still small enough to consider EACH customer as IMPORTANT then Premium Solutions is the Solution for you